12 Volt 100Ah Deep Cycle Marine Battery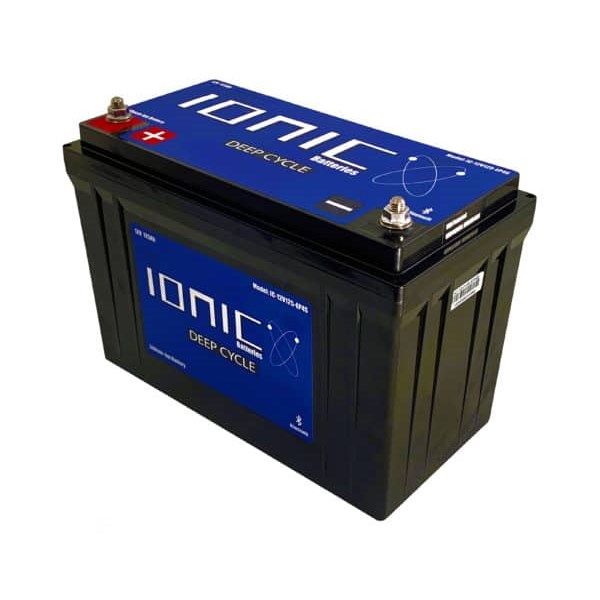 click on image for larger view
12 Volt 100Ah Deep Cycle Marine Battery
Product Description
Can be used as a starting battery for 250 hp Yamaha or Mercury motors

2-4x the service life (3,000 to 5,000 cycles on average)

Weighs 70% lighter than lead-acid batteries

Ideal for marine, RV, floor sweepers, lift gates, UPS systems, & solar energy storage

Easy to use Bluetooth technology – always know the status of your battery

Battery Management Systems (BMS) with power terminal cut-off & recovery

Built in cold weather protection – Does not take a charge if temperatures are below -4C or 24F in our case. Some variations with part tolerances.

Cell balancing and protection against low voltage/overvoltage

Short-circuit protection

Drop in replacements (plug and play)

Capable of connecting up to 4 batteries in series

Connect as many batteries as you'd like in parallel

Impressive 99% Depth Of Discharge (DOD)

Battery covered by an outstanding

11-year warranty

.

Our 12V 100Ah battery is 100% compatible with Yamaha & Mercury motors

Works with the following chargers: Ionic, Noco Gen Pro, Dual Pro PS/ Auto, Minnkota Precision, Pro Mariner/Pro Tournament Elite, Stealth, Troll Bridge DC, and Power Pole.