12v 125Ah Deep Cycle Marine Battery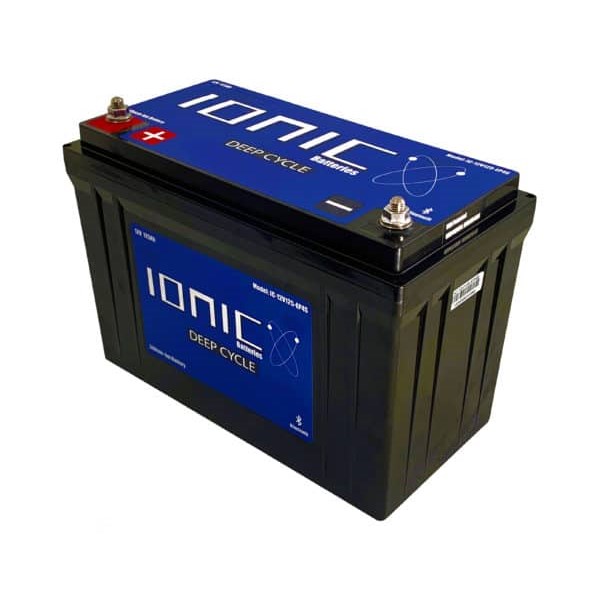 click on image for larger view
12v 125Ah Deep Cycle Marine Battery
Product Description
Comparable to 900 cranking amps

This battery can be used as a starter battery for 250 hp Yamaha or Mercury motors

Battery Management Systems (BMS) with power terminal cut-off and recovery

Built in cold weather protection – Does not take a charge if temperatures are below -4C or 24F in our case. Some variations with part tolerances.

Ionic batteries have proprietary software embedded in the BMS to make our batteries 100% compatible with Yamaha or Mercury motors

70% lighter than lead acid batteries

Two to four times the service life (3000-5000 cycles)

Great for marine, RV, floor sweepers, lift gates, UPS systems, solar energy storage

Cell balancing and low voltage/over voltage protection, short-circuit protection

Bluetooth technology to monitor battery status

Maximize your energy potential with 99% Depth of Discharge (DOD)

Drop in replacements (plug and play)

Run as many needed in parallel

Can go up to 4 in series with this battery

Comes with an

11 Year Battery Warranty

to give you peace of mind with your purchase.

Compatible with the following chargers: Ionic, Noco Gen Pro, Dual Pro PS/ Auto, Minnkota Precision, Pro Mariner/Pro Tournament Elite, Stealth, Troll Bridge DC, Power Pole.